Purchase process
WordPress Themes by Space X-Chimp
To start using our premium themes, you need to make a purchase on the official page of the theme. To do this, select a license suitable for your case and make a payment. Secure payment of the theme is done using the platform of our partner Gumroad.
After the successful completion of the purchase, you will receive an email receipt with a button through which you can download a copy of the theme.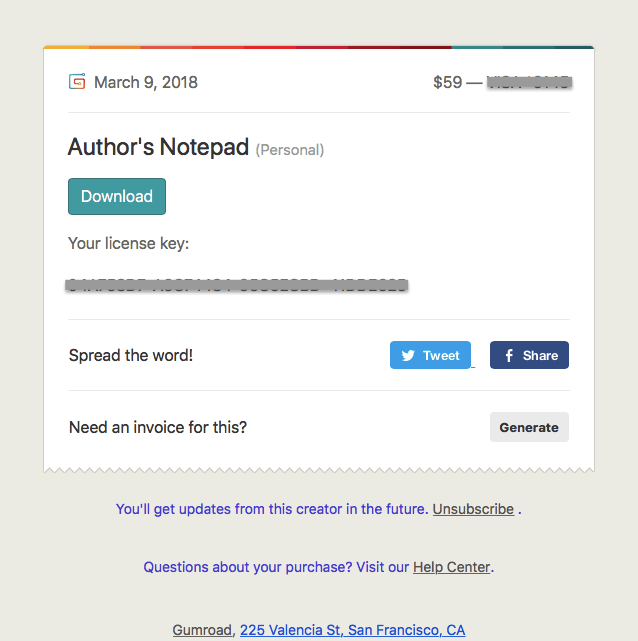 More help & support
If you have any questions that are beyond the scope of this documentation, please read the Frequently Asked Questions. If you still can't find an answer to your enquiry, please don't hesitate to contact us and we'll be happy to help you out.
Answers to common questions about licenses, payment process, refunds and customer support can be found on the page Common Questions.